Send Inquiry
Standard TFT LCD Module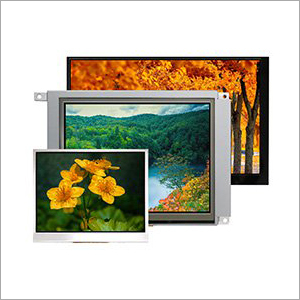 Standard TFT LCD Module
Standard TFT LCD Modules, Color LCD Modules

Offered in a number of sizes including 10.2", 5", 2.8" and 2.4" TFT LCD display. The Winstar standard TFT-LCD includes numerous options such as mono TFT LCM, TFT Panel, LCD module and a TFT LCM along with a controller board. Furthermore, the modules have a wide operational temperature range ranging from -30°C to +80°C or -20°C to +70°C.

Available in various resolutions such as WXGA(1280x800), QVGA (320 x 240), VGA (640x480), WQVGA (480x272), WVGA (800x480), 640x320, XGA (1024x768) and 1024x600. Our interfaces including LVDS, RGB, MCU and TTL have multiple interfaces along with two or more touch panels that make use of either capacitive or resistive technology.
Technical Specifications:
Model No.

Size
(inch)

Outline Dimension
(mm)

Viewing Area
(mm)

Active Area
(mm)

View Direction

Interface

Built-in Controller

Control-Board

Brightness
(cd/m²)

Frame Through Hole

Touch Screen

Temperature
(°C)

O-Film

WF101ATCAHLNNZ

10.1

235×143

226×128.5

222.72×125.28

12H

LVDS

No

No

160

No

No

-10~60




WF101GTYAPLNG0

10.1

257.96×168.6

218.96×137

216.96×135.6

IPS

LVDS

No

No

300

No

PCAP

-20~70

WF101GTYAPLNN0

10.1

229.34×148.98

220.06×138.7

216.96×135.6

IPS

LVDS

No

No

350

No

No

-20~70

WF101GTYAPLNT0

10.1

229.34×148.98

220.06×138.70

216.96×135.6

IPS

LVDS

No

No

250

No

RTP

-20~70

WF102DTIAHLNN0

10.2

235×145.8

226.12×134.2

222.72×130.5

12H

LVDS

No

No

400

No

No

-20~70

WF104FTIAMLNN0

10.4

236.0×176.9

211.2×158.4

LVDS

No

No

350

No

No

-20~70

WF18FTLAADNN0

1.77

34×45.83

31.83×41.42

28.03×35.04

6H

MCU

ST7735S

No

500

No

No

-20~70

WF24FTLAJDNN0

2.4

42.72×60.26

37.72×49.96

36.72×48.96

6H

MCU

ILI9341

No

200

No

No

-20~70

WF24HTLAJDNN0

2.4

42.72×60.26

37.72×49.96

36.72×48.96

6H

MCU

ILI9341

No

500

No

No

-20~70

WF28ETLAJDNN0

2.8

50×69.2

44.2×58.6

43.2×57.6

6H

MCU

ILI9341

No

500

No

No

-20~70

WF28ETLAJDNT0

2.8

50×69.2

44.8×63.1

43.2×57.6

6H

MCU

ILI9341

No

350

No

RTP

-20~70

WF32CTLAJDNT0

3.2

55.04×77.6

50.66×66.86

48.6×64.8

6H

MCU

ILI9341

No

180

No

RTP

-20~70

WF35HTLAIDNN0

3.5

52.96×81.34

52.36×76.64

48.96×73.44

6H

MCU

ILI9488

No

320

No

No

-20~70

WF35LTIACDNCA

3.5

76.9×63.9

73.1×55.5

70.08×52.56

12H

RGB

No

Option

340

Option

PCAP

-20~70

WF35LTIACDNN0

3.5

76.9×63.9

73.1×55.5

70.08×52.56

12H

RGB

No

Option

420

Option

No

-20~70